Episodes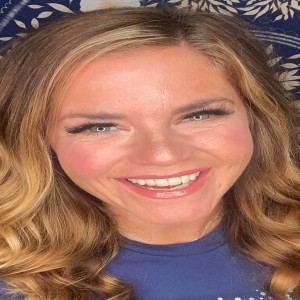 Sunday Jan 02, 2022
Sunday Jan 02, 2022
Allyson Apsey has been an educator for more 23 years; a school leader for nineteen of those years. Despite the fact that she never wanted to set foot in a school again after high school graduation, there is nowhere else she'd rather spend her days than in classrooms. The challenges and delights of being a principal fill her days with joy. She enjoys nothing more than helping others be the very best they can be.
Allyson is the principal of Quincy Elementary in Zeeland, MI. Recognizing the significant impact trauma has had on many of our students, staff and families, Allyson is a Certified Trauma Practitioner in Education. The supports that students affected by trauma need are beneficial to all students because they are grounded in a foundational core of strong, positive relationships based on trust.
She is honored to serve on the Board of Directors for MEMSPA (Michigan Elementary and Middle School Principals Association). Additionally, she is on the Steering Committee for MACUL (Michigan Association for Computer Users in Learning) SIG-ADMIN.
Allyson is the author of a blog and 4 books called Serendipity in Education (allysonapsey.com) has written four books: a middle grades chapter book called The Serendipity Journal, a picture book called The Princes of Serendip, and two professional learning books for educators called The Path to Serendipity and Through the Lens of Serendipity. She loves speaking to passionate groups as they work to be happy and effective people for the benefit of themselves and everyone around them.
Follow Allyson on Twitter @allsonapsey and visit her website: https://allysonapsey.com/